Team Member: Michelle Reagan, Co-owner & BBB (Ask if you dare)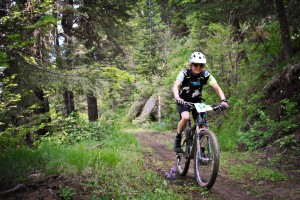 Michelle grew up in California, but finally feels like she has found home here in McCall. Her dream of living in a mountain town has been realized. Michelle's younger years were spent in intensive training as a competitive gymnast and then later as a professional ballet dancer. However, times spent camping with the family always had a certain magic to them, and later turned into a passion for outdoor activities that allow her to appreciate the wilderness. She spent many years backpacking and now always wants to be doing something outside. She loves mountain biking. She met Scott road racing in Seattle, and they have been adding new sports to their repetoire every year. She loves biking, skiing, and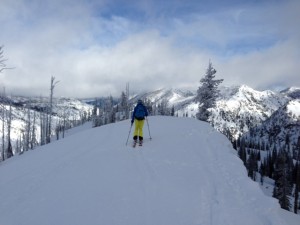 hiking, and gets really excited about sharing that passion with others.  Michelle has been on the Little Ski Hill board and is President of the Central Idaho Mountain Bike Association board and hopes to give back to the community while encouraging others to get out and ski and ride – this is an amazing place!
Favorite McCall Activities:
Alpine, Backcountry & Skate Skiing
Mountain Biking & Fat Biking
Drinking a beer in the sunshine with a good book (apre' ski/ride)
Hiking with Stanley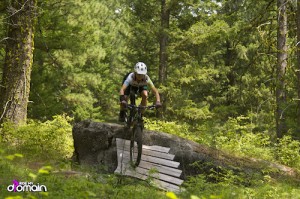 Changing plans 'cos it's a powder day!
Other Interests:
Painting & Design
Contorting my body to attempt to stretch seized up muscles
Science!
Trying to understand my dog